Happy Friday, friends, and cheers to the weekend! 🥂
I've got a new holiday gift guide for you, and this one's for the Jetsetter! If you have a friend or family member who loves to travel, I hope this one will be helpful to you.
one // two // three // four // five // six // seven // eight // nine // ten // eleven//twelve // thirteen // fourteen // fifteen // sixteen // seventeen // eighteen // nineteen
#1. eBags Classic Packing Cubes ($44.99) // These durable packing cubes will keep everything in your suitcase organized. Once you use them you won't be able to travel without them.
#2. Truffle Clarity Jetset Cosmetics Case ($88) // This zip-around travel cosmetic/toiletry case has a see-through top and bottom, which makes finding what you need a breeze.
#3. Everlane The Renew Traveler Tote ($88) // This weekend bag is perfect for travel. It's durable, easy to clean, and packable for longer trips.
#4. Universal Travel Adapter ($18.99) // She won't have to worry about not being able to use her hairdryer if you have this handy gadget.
#5. Carry-on Cocktail Kit ($15-$24) // Pick his favorite cocktail, and when he gets on the plane, he'll just need to add the spirits! Each kit comes in a carry-on tin with a recipe card and linen coaster.
#6. Power-up Luggage Tag ($59) // This monogrammable luggage tag has a hidden lightening to USB charger to power-up on the go. #brilliant
#7. Sony Noise Cancelling Headphones ($278) // These chic headphones make sure she only hears what she wants to hear.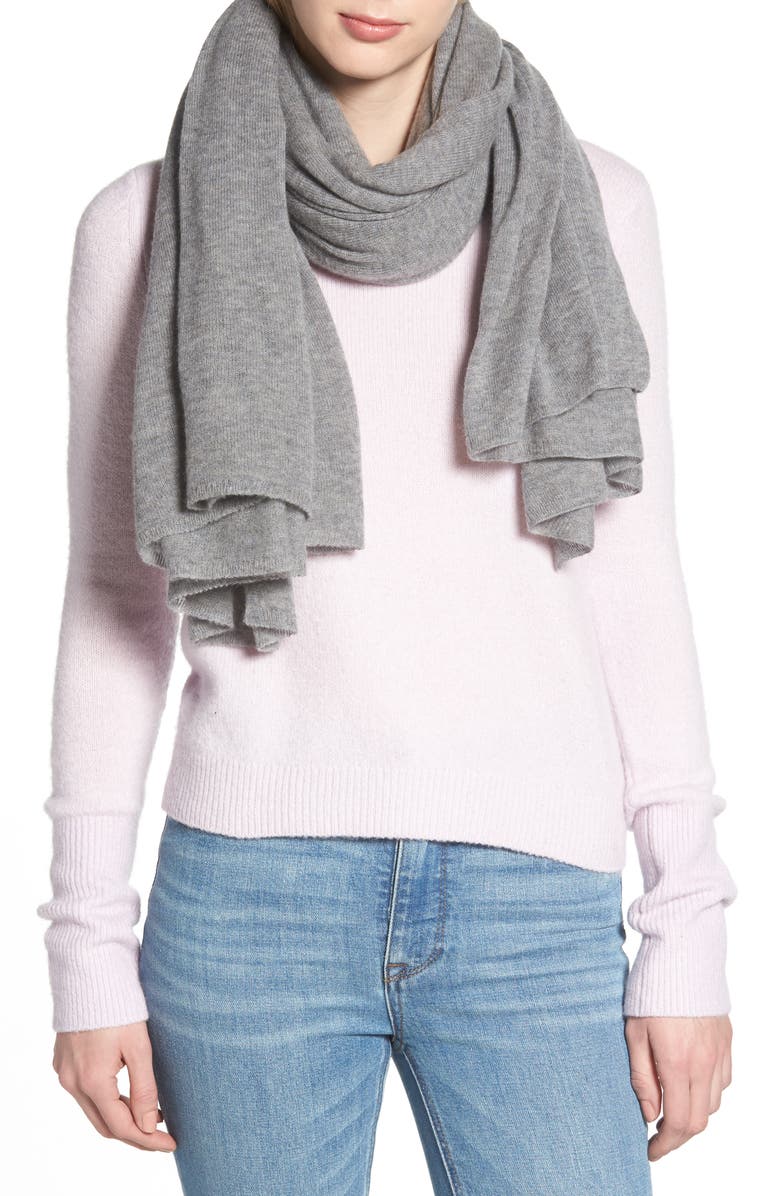 #8. Halogen Light Cashmere Scarf ($149) // This light-weight scarf will keep her warm and looking great.
#9. Drunk Elephant Precious Cargo Kit ($88) // This clean beauty kit contains everything she needs to keep her skin glowing while she's on the road.
#10. Leather Passport Case ($59) // This beautiful leather case will keep his passport protected in style, and you can add a monogram for a personal touch.
#11. 2 Piece Spinner Luggage Set ($325) // With a lightweight hard shell, this spinner luggage will get her through the terminal with ease.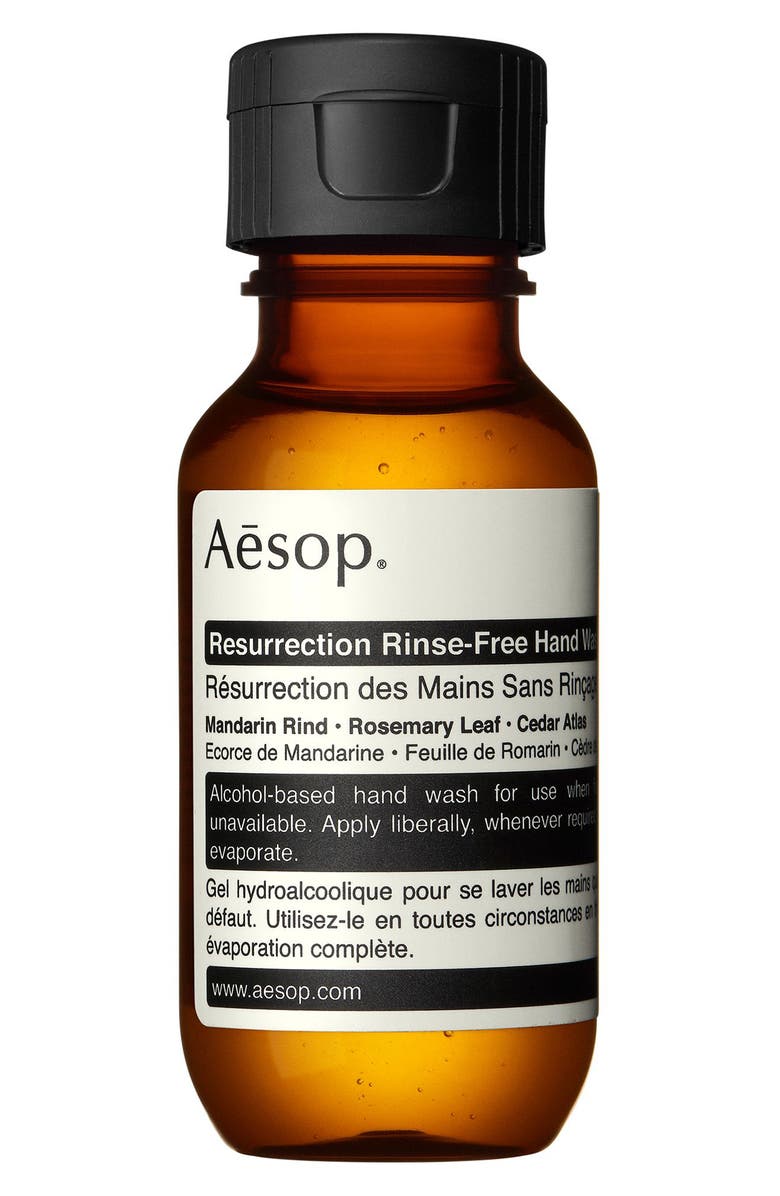 #12. Aesop Resurrection Rinse-Free Hand Wash ($10) // Everyone needs this. It keeps your hands germ free without using any water, and it makes a nice stocking stuffer.
#13. Leather Charger Roll-Up ($49) // His chargers, cables, and other electronics will be neatly organized in this gorgeous leather pouch.
#14. Portable Charger ($49.99) // Everyone needs a portable charger, and this is one of the best. This lightweight charger will charge a phone or iPad up to 7 times before it needs to be recharged.
#15. The Northface ThermaBall Eco Packable Jacket ($149.25) // This packable jacket will keep her dry and warm without any bulk.
#16. Lewis & Clark RFID Blocking Money Belt/Travel Pouch ($6.99) // Perfect for international travel or when security is a concern, this travel pouch is made with RFID Blocking technology so your cards and other personal information stay safe.
#17. Travel Makeup Case ($22.98) // You'll be surprised at how much you can fit in this useful and compact bag, and it stays super organized. I even use it at home, but it's perfect for travel.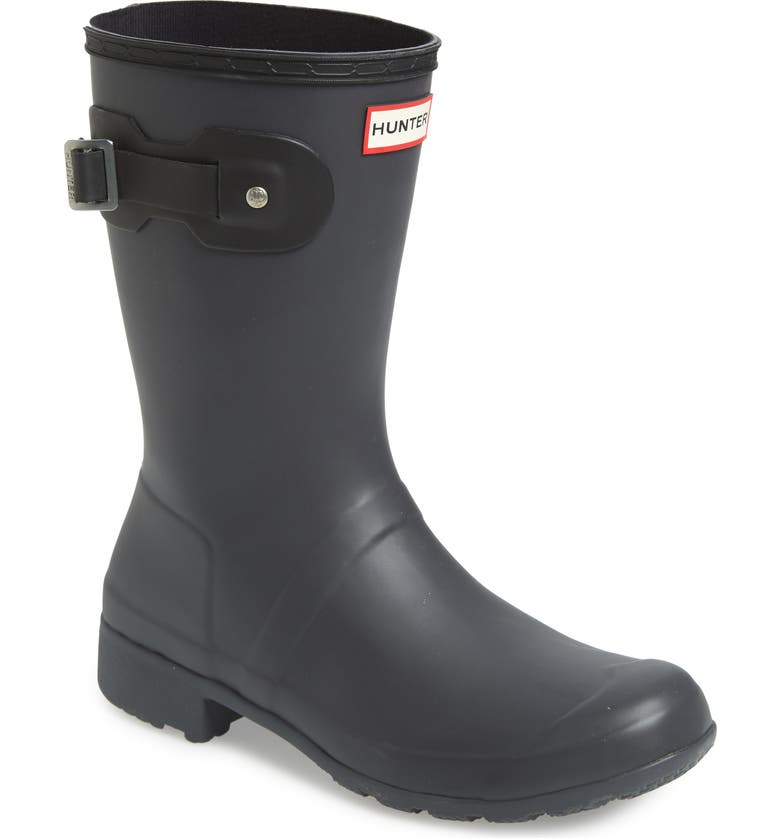 #18. Hunter Original Tour Short Packable Rain Boot ($140) // Her feet will stay dry and look stylish doing it. These include a drawstring bag for packing.
#19. Slipsilk Pure Silk Sleep Mask ($50) // This sleep mask is silk inside and out, and made to the perfect thickness to ensure a good night's sleep.
Shop the Post:
Did you like this post? 
Subscribe to get email updates! In addition to my most recent blog posts, you'll receive exclusive newsletter content like special sales, my newest favorite finds, and an occasional peek behind the scenes — all delivered right to your inbox. PLUS you'll be automatically entered for a chance to win a $100 gift card each month!
This post contains affiliate links. When you shop through my links, it helps support my business (at no additional cost to you) so thank you!