It's time to launch my first holiday gift guide of the season, and I thought I'd start with one of the hardest demographics and round up a bunch of gifts for teen boys.
My assistant, Amy, and I both have a lot of experience with teen boys, and our sons have different interests, which makes us a good team. We worked together to come up with these gift ideas for you!
one // two // three // four // five // six // seven // eight // nine // ten //eleven // twelve // thirteen // fourteen
This list is by no means exhaustive, but I hope it's helpful. Here's what we came up with:
Holiday Gifts for Teen Boys
one // Both of our teen boys are into sports — hers happens to be a hockey player, so she thought this NHL desk mat was super fun.
They also have desk mats for the MLB (baseball), the NFL (football), and the NBA for those basketball fans out there. Go Sixers! 🏀
two // For the kid always running low on cell phone battery life, this small, lightweight portable charger provides almost three-and-a-half iPhone 8 charges or two-and-a-half Galaxy S8 charges. It would make a great stocking stuffer.
three // These touchscreen-friendly gloves are masculine and stylish for the guy who doesn't like to be cold.
four // Teen guys seem to have an aversion to wearing coats, so my son likes to have a variety of sweatshirts to choose from. This Patagonia fleece is a little more polished for those times when a sports sweatshirt won't do.
five // This one's for the creative kids out there — this set contains everything they need to turn their original comic book drawings into a bound book.
six // Apple AirPods are super popular, so if your teen is an iPhone user and doesn't have any yet, these are sure to be a hit. I'm hoping to surprise my son with these — assuming he doesn't read my blog. (As if.)
seven // Hydro Flask water bottles are popular among the teen set, and they make useful gifts too. They really do keep your water cold all day, plus they're made of 18/8 food-grade stainless steel, and they're BPA-free and phthalate-free, so much better than drinking from plastic.
eight // How fun is this baseball nightlight for sports fans? It comes alive in the dark with a 3D optical illusion that spreads light through a small acrylic panel. This one would be a good idea for younger kids as well.
nine // My son wanted a bean bag chair for his college apartment, so we got him this Big Joe Fuf Foam Filled Bean Bag Chair, and he loves it. It comes in several sizes, and I'm here to tell you, the large is HUGE. A medium would be plenty big.
ten // Guess who picked out this one? (You always know it's an Amy pick if it's hockey-related!) These Vineyard Vines tees are very popular among the teenage set, and there are tons of designs to choose from.
eleven // Tervis tumblers are great to have around the house when you have kids because they won't break, and they don't sweat and ruin your furniture. They make great gifts because you can customize them to your recipient's interests. (Clearly I picked this one! #flyeaglesfly)
twelve // Whimsical socks are cool, and this set of holiday socks is sure to be a hit. These also work well for Yankee Swaps and other gift exchanges.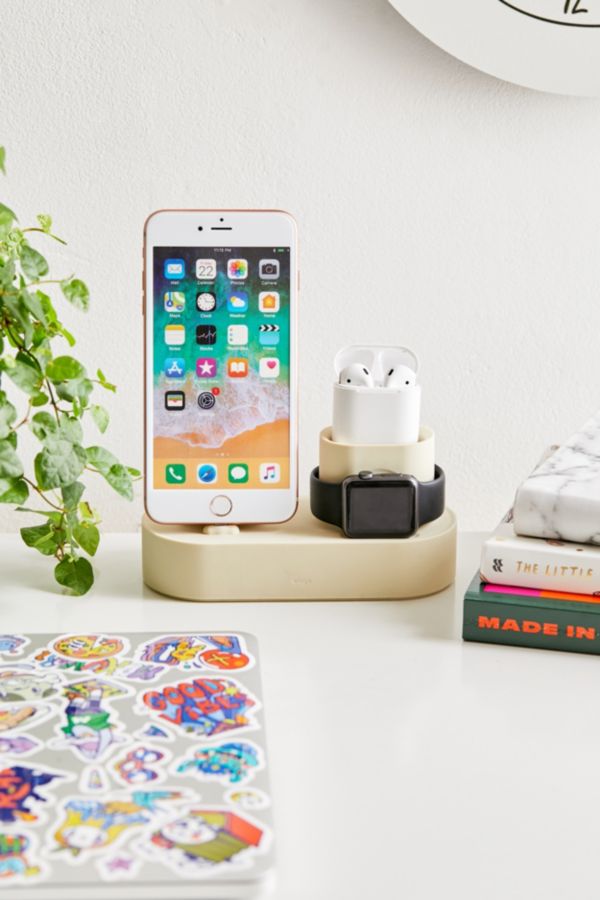 thirteen // I don't know what it's like at your house, but we're always fighting over chargers. A solution? Give them each their own
This charging hub has a silicone stand with slots for each item so they can prop up every daily essential from their iPhone to their Apple Watch and AirPods.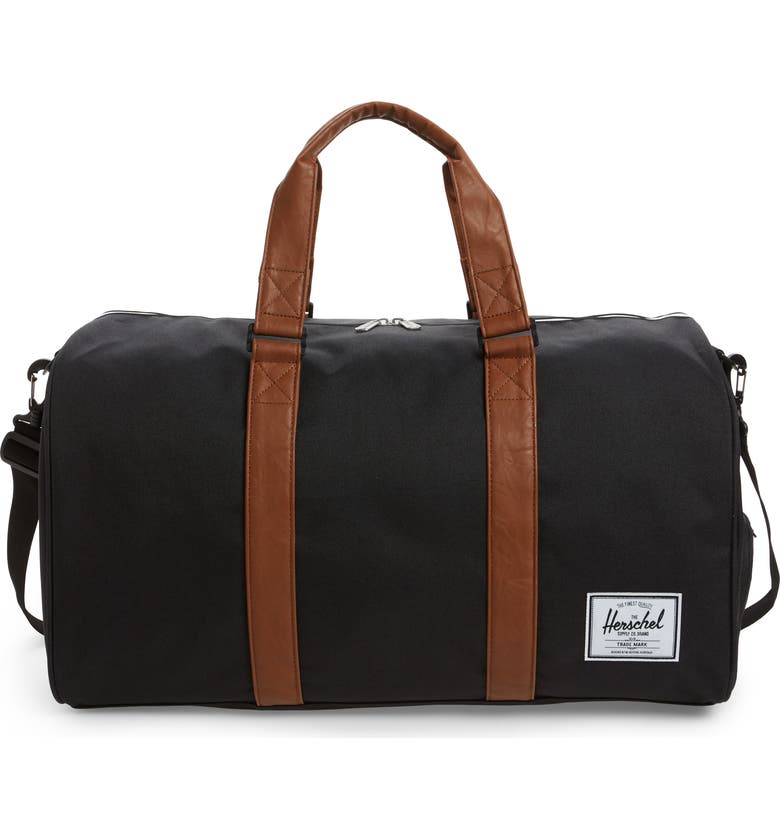 fourteen // Every teen boy needs a quality duffle — whether it's for summer camp, sports camp, overnights with friends, or going back and forth from college. This also makes a nice graduation gift idea, FYI.
This Herschel Supply duffle is stylish but still masculine, and it's also an excellent quality that can withstand a fair amount of abuse (#teenboyproblems) and will last for years.
fifteen // Older teens who are starting to care more about their personal hygiene might appreciate a manly skincare kit. When they get ready to go off to college, a hanging shower dop kit is a nice gift as well. In fact, Pottery Barn now has a whole dorm section.
And that's a wrap! I hope this post was helpful.
At the end of the day, teenagers love gift cards; so if in doubt, just find out where they like to shop or what they like to do, and most likely there's a gift card option available.
Shop the Post:
Did you like this post? 
See all my gift guides HERE! You can also subscribe to get email updates.
In addition to my most recent blog posts, you'll receive exclusive newsletter content like special sales, my newest favorite finds, and an occasional peek behind the scenes — all delivered right to your inbox. PLUS you'll be automatically entered for a chance to win a $100 gift card each month!
This post contains affiliate links. When you shop through my links, it helps support my business (at no additional cost to you) so thank you!